Shop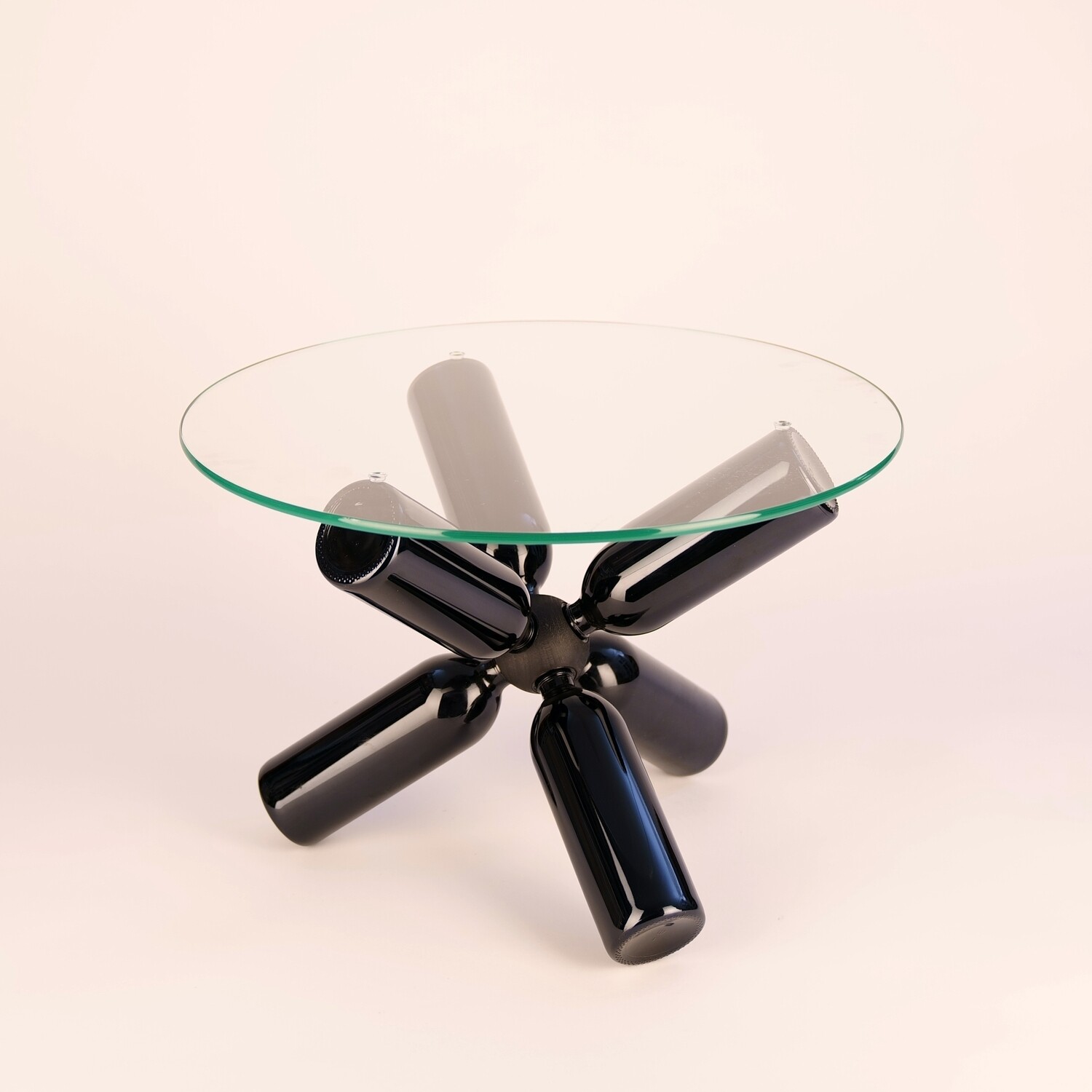 Gallery
Photos by Mato Johannik & Quirin Krumbholz
About
Buster Bang is a Vienna based exclusive design brand, offering aesthetic substances for public and domestic use. Buster offers unique design objects with materials, components, packaging, assembly and delivery based on carbon saving and upcycling strategies. All products on this website are handcrafted and produced in Vienna.
Buster is grateful for the support by MADAME, Mato Johannik, Valerie Messini, Antonis Stachel, Rupert Zallmann, Elisabeth Suwandschieff and the Wirtschaftsagentur Wien.
FAQs
Can i order anything in different colors? – Please make an inquiry to buster(at)busterbang.com to get an individual offer.
Can i mount my own bottles? – Buster is taking special requests for customized tables. Please send us a bottle to check if they fit to our existing collection. If they don't, you will get an offer for your customized product. Feel free to make a non binding request to buster(at)busterbang.com. There is a small chance that the threads already fit your own bottles, but be aware that there are uncountable thread standards according to your region and bottle size. The current screw joints use a PP28 standard, but Buster does not guarantee any fitting except from the predesigned packages.
Can i order only the center piece? – No. In order to guarantee the proper functionality, safety and application, the packages can only be sold as a complete kit which are pre-mounted and tested according to our safety standards.
Can i order from a country outside the EU? – Yes. Please make an inquiry to buster@busterbang.com with the products you would like to order, to get an offer according to your country's tax and delivery options.
Can i pick up my order personally? – Yes! Fly high, "second star to the right and straight on till morning" 48°12'58.8″N 16°22'58.5″E (copy-paste googlemaps). Please make an appointment for your pickup.
Returns & Refund
All products can be returned, according to European law, within 14 days from the date of receipt at your own cost as long as the product is undamaged and in perfect condition. SALE items are FINAL purchases and cannot be returned.
All refunds will be issued based upon the original form of payment if possible.
We do not cover return costs. Also no cost will be covered should the products go missing during the return shipping. We advise you to send all items back with a transport company that provides an insured track & trace service.
All goods must be returned in original condition with its original package.
We are unable to accept returned items which: show signs of use or are damaged as a result of unfollowed mounting instructions or return transport.
Impressum
BUSTER BANG was founded by Quirin Krumbholz in 2020
Grosse Mohrengasse 24-26, 1020 Wien
customer support: buster(at)busterbang.com (deutsch, english)
instagram: @busterbang